As I said before, look at it in all it's beauty… Simply amazing design by Maria Yasko and I would happily have this shelf in my house right now. Her behance.net page is here for those that want to have a look at the rest of her designs. She's got a real artistic flair demonstrating so real design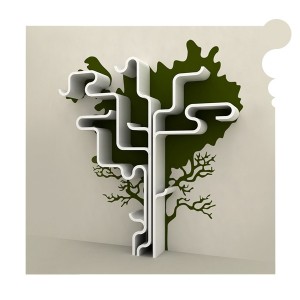 skill in mirrors shelves and everything else, definitely worth a quick look.
I find shelves pretty intriguing, they come in all sorts of stylish designs. I may make a collection and post a video for you all on this topic because I've found lots of interesting designs, like this one as well.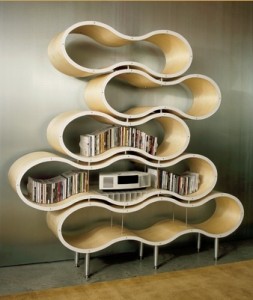 More info on this design: created by PILOT DESIGN; check out these bad boys because they do some really nice furniture too, like this side table below