Hey guys, I've been surfing for tables and how they affect interior design. Check this bad boy out… it's a German design by Moritz Böttcher and Sören Henssler. I highly recommend these guys for their designs, they've got a really brilliant clean cut german look to them made out of natural m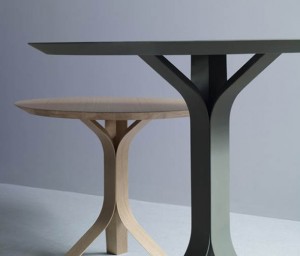 aterials. Their results are always outstanding and I really advise you take a look, sheer quality stuff on their website.
I really like the clean cut design in the right space, however there is always the need for the more antiquated designs throughout your home to add more variation. For instance this table here has a stone top so it has a nice natural wall like pattern. it also has lots of patterning around the border, with an antiquated feel adding to it's contemp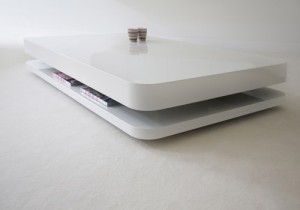 orary design. Objects like this are great with contrasting against more clean cut designs to add variation to your room. Like I've said before contrast is a key idea in interior design and I think this table adds a lot of contrast to this picture making the entire photo seem less bland than it could be. Pretty much every area here between the carpet and the table is contrasting in style. The colour, texture, pattern and shape (sharp vs soft edges).
Hope you saw something you liked…
Till next time