There are many great water features out there which you can utilise within your own home. Not just outdoor fountains, also indoor pieces which can be great for adding that unique vibe to your place. Water is not a commonly used feature in peoples houses even though it is so great, so if you find a great water feature, it can become a really cool aspect of your home.
Take this water fountain for example, an excellent piece.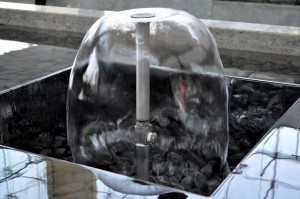 You can find lots of indoor water features for sale online here: UK Water Features. They have a great a really great range for you to choose from so I seriously suggest you have a look, their products look amazing. The downside is they only ship to the UK though so I guess that's a bit of a downer if you live elsewhere. Simply Fountains is based in the US and seems to have a great range too, and there's also BluWorld USA If you've got a lot of money and want to hire people for a professional large scale operation!
Ocean Designs UK is a great place to look if you're interested in buying bubble walls. These things look swish and are nicely illuminated in bright neon colours. One of my favourites. Seriously though, they do look cool and the bubbles are ever changing and therapeutic, nice on the eye and have that clean modern futuristic style that's popular nowadays.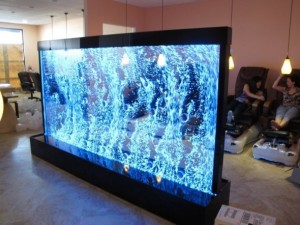 Anyways that's it for today people, I'll keep you updated the next time I find interesting interior design ideas
ciao..