I want you to get creative with your bath tiles! haha, no seriously have you never considered the effects you can create through tiles? the possibilities are endless… I've been searching for good places to find them again, and you can find a great selection here at Wickes and here at Topps Tiles. Seriously guys, check em out cos they is well good for making funky wall art.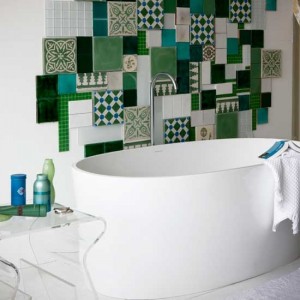 and whilst we're on the subject, a great way to spice up your interior is by adding vinyl wall decals. These let you be an artist but without the skill! I've found a really great place online for you to get your hands on these goodies, check out My Friend Matilda. Stunning desig
ns here so check em out… check em out.